The Patton Logistics Group Expands to Hagerstown, MD
Posted on March 24, 2023 in 2023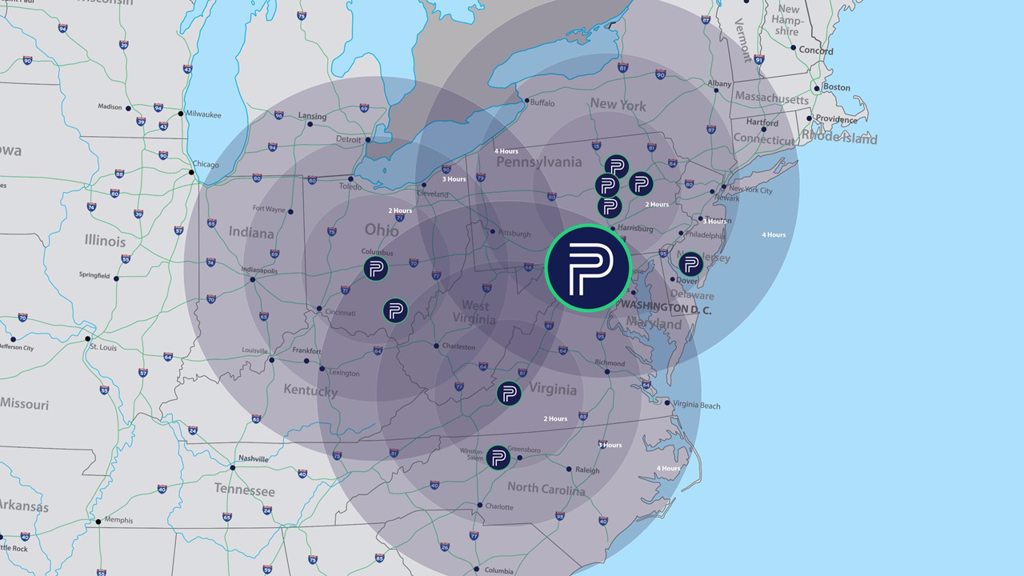 Hagerstown, MD
The Patton Logistics Group is proud to announce that its subsidiary, Watsontown Trucking Company, is expanding its operations into the Hagerstown, Maryland, market. With the opening of a new Trucking Operations Center on a 16.055-acre property located at 14375 Breeze Hill Drive, the company is positioned to better serve its customers in Maryland, Pennsylvania, and Virginia.
This new location offers Watsontown Trucking direct access to I81, I70 and US-11, expanding our service area and creating 50 to 75 truck driver and operations support staff positions, with the potential for continued growth.
"We are excited to expand our operations into Hagerstown and offer our customers improved service with faster transit times," said Watsontown Trucking Company President Steve Patton. "With our new location, we'll provide more jobs and opportunities for people in the area while strengthening our presence in the region."
Watsontown Trucking has provided safe and reliable transportation services for over 82 years and has 600 employees operating 475 tractors across the US and Canada. The company prides itself on its commitment to safety, on-time delivery, and customer satisfaction. With the addition of the new Trucking Operations Center in Hagerstown, Watsontown Trucking is poised to continue its tradition of excellence in the industry.
About The Patton Logistics Group
The Patton Logistics Group offers a variety of transportation solutions for our clients. We have over 100 years of combined transportation and logistics knowledge. Through our direct affiliation with Watsontown Trucking Company, we guarantee capacity. This partnership allows us to monitor safety, regulatory, and insurance compliance for our clients. Visit our homepage to learn more.