What's Happening at The Patton Logistics Group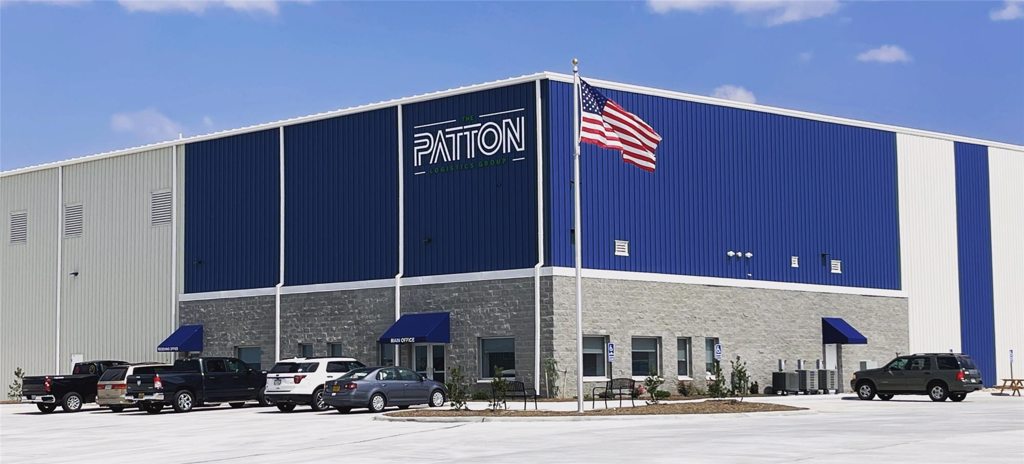 Dublin, Virginia Warehouse – Space Available

The Patton Logistics Group is proud to announce that in May, 2021, we completed our largest individual construction project. The newly established terminal in Dublin, Virginia is 251,840 square feet. While it's currently the largest Patton-owned building, we're not stopping there. By Q2 of 2023, we'll expand the existing space by approximately 150,000 square feet.
The massive warehouse signifies the ongoing growth and momentum of The Patton Logistics Group as a whole. More importantly, it further accommodates current and future clients in southwest Virginia.
Client needs were top of mind as we searched for this ideal property. Just 3.5 miles from Exit 98 of Interstate 81 and situated on 23 acres of land, we have the convenience and space to effectively serve all our clients.
This available one stop shop offers:
• 2,500 square feet of office space
• 150' truck court
• 39' x 53' column spacing
• 31' clear height
• ±45 stalls trailer parking stalls away from dock walls
• Cross dock loading format
• 39 docks with seals and 40,000 lb. levelers
• 1 drive-in door
• ESFR sprinkler system
• LED lighting
• 3 phase electric (800 amps)
For more information regarding space in the Dublin, VA warehouse, please contact:

Thierry Lindor, The Patton Logistics Group
Office: 570.246.5213, Cell: 215.203.2105
Email: [email protected]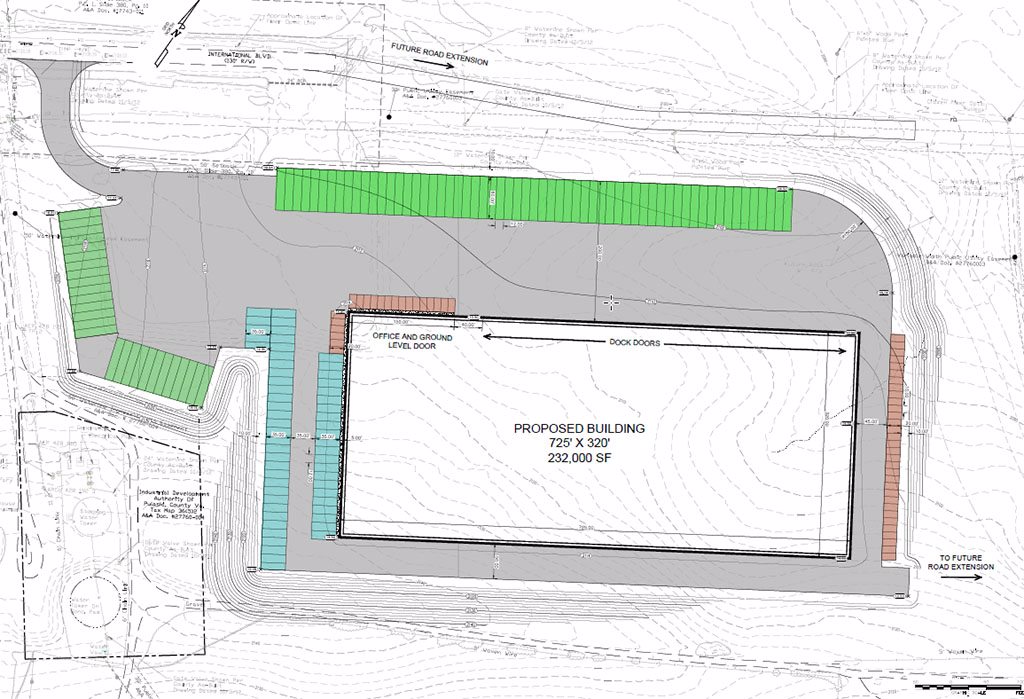 Virginia Logistics Center
In February, 2020, The Patton Logistics Group announced a $15 million investment to establish a 250,000 sq. ft. logistics and warehousing operation in Pulaski County, Virginia. "We couldn't be more excited about our new facility in Pulaski County's New River Valley Commerce Park," said Steve Patton, President, The Patton Logistics Group. "It's a good example of how strategically integrating our strengths can help us serve our clients logistics needs"
In November, 2020 The Patton Logistics Group announced an additional $7 million investment in Pulaski County, Virginia. "We are only 50% complete with phase 1 of our building construction and have already determined that the demand for our services in Southwest Virginia will be greater than initially planned. Therefore, we have decided to expand our project and add an additional 80,000 sq. ft. in phase 2 that will be completed in Q4 of 2021", said Steve Patton.
Located with strategic access to Interstates 81 and 77, the Virginia Logistics Center will enable us to offer daily service to major population centers in Charlotte, North Carolina, Harrisburg, Pennsylvania, Baltimore, Maryland and Richmond, VA. More than 50 new jobs will be created as result of this initiative in Virginia. That's in addition to the 100 Virginia-based drivers we hired in recent years who are domiciled at our Roanoke, VA regional operations center.
"The new Virginia Logistics Center is a big deal because it allows us to grow smartly and strategically, but this certainly isn't the last you'll hear about new facilities in Southwest Virginia," Patton said. "Everyone at this company is always looking ahead, and we can't wait to see what's in store in the future."
Pennsylvania Logistics Center
In August of 2020, The Patton Logistics Group announced a $8,000,000 investment into a new 145,000 sq. ft. Logistics Center in Milton, PA. This strategically located facility is very near the intersection of Interstate 80 and Route 180 in Central Pennsylvania. This facility is a few hours drive to major cities such as Philadelphia, Allentown, Harrisburg, Pittsburgh, PA, Baltimore, MD, Richmond, VA, New York City, Buffalo, Albany, NY, Hartford, CT and Boston, MA. The facility is across the street from the main operations center of asset based motor carrier, Watsontown Trucking Company and their fleet of 425 trucks and 1,250 trailers.
Employee recognition bonus – Pandemic support
During the nationwide business shutdown, no employees associated with The Patton Logistics Group were displaced due to lack of work. During the worst part of the pandemic when many families were struggling the company allocated in excess of $250,000 in bonuses to their employees to assist them with any financial issues they may have had during the pandemic.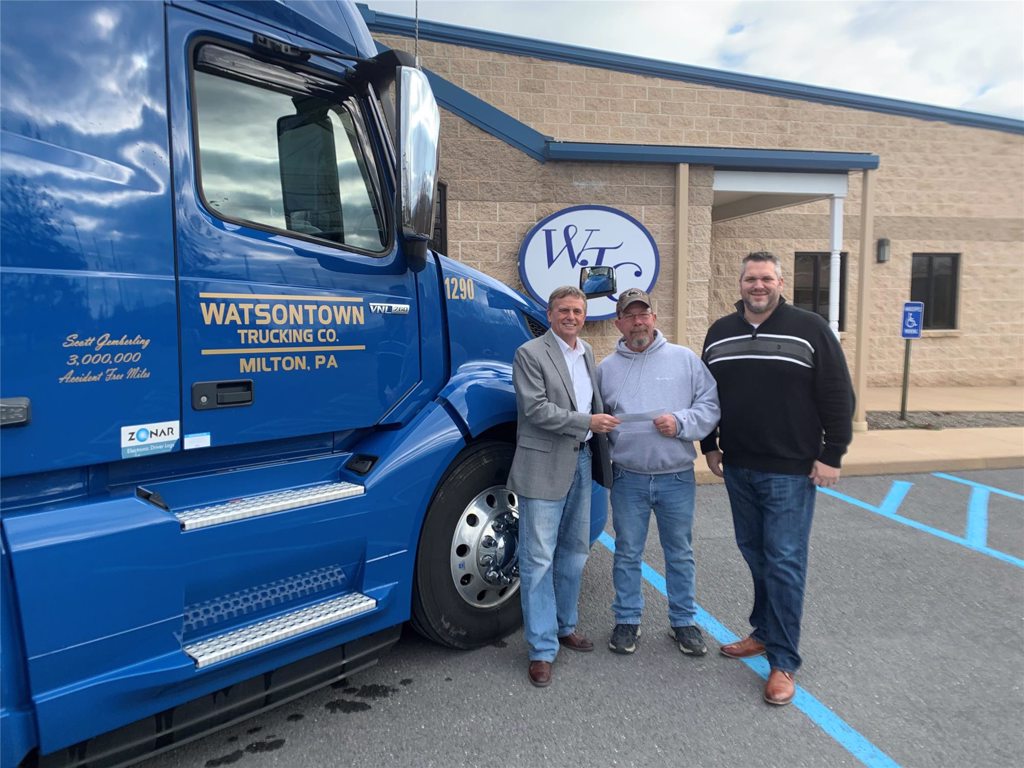 Watsontown Trucking Company fleet and employee compensation upgrade
During the 4th quarter of 2020 Watsontown Trucking Company invested $5,000,000 in new rolling stock that included 25 new Volvo Trucks and 50 Great Dane trailers. Additional fleet upgrades during 2021 have the company investing an additional $7,500,000 in new rolling stock during the year. In October of 2020 the company announced a significant upgrade to their compensation plan. Drivers can now earn in excess of $80,000 per year.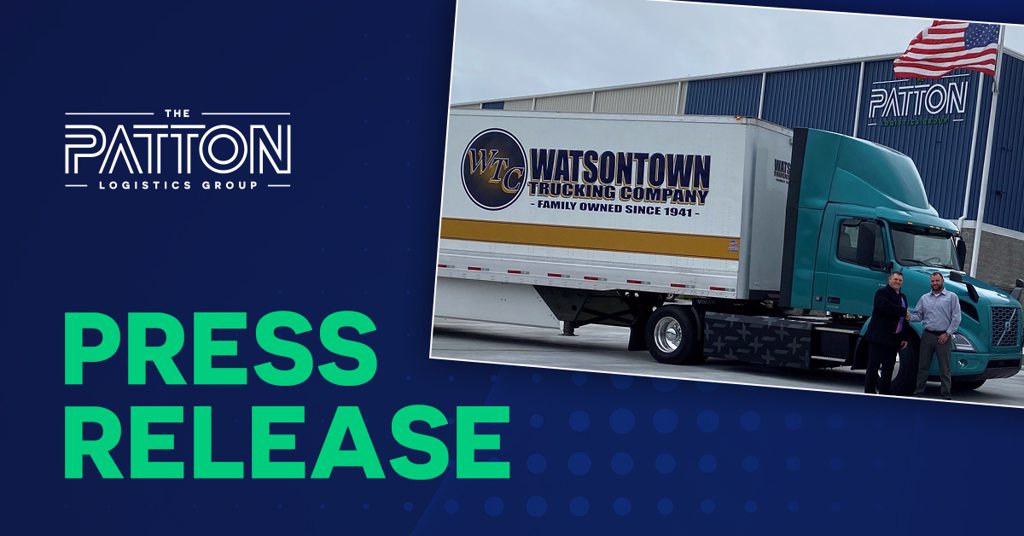 Watsontown Trucking to roll out
Volvo VNR Electric Trucks for Virginia fleet

MILTON, Pa. – Patton Logistics Group, a provider of integrated supply chain solutions for clients throughout the United States and Canada, has placed orders for their first Volvo VNR electric trucks for use in its transportation division, Watsontown Trucking. By the end of 2021, Watsontown Trucking will incorporate these trucks into the company's Virginia fleet, operating out of their Dublin, Virginia Operations Center.

The company will use the zero tailpipe emission trucks to fulfill services to their client, Volvo Trucks North America, at the New River Valley (NRV) manufacturing plant in Dublin, VA. Every Volvo truck in North America is assembled at the NRV plant including the Volvo VNR Electric model, which entered serial production there earlier this year.
"As a SmartWay certified carrier, our focus has always been on sustainability and decreasing the carbon footprint of our operations," said Steve Patton, president of Patton Logistics Group. "This is just one part of our plan to reduce the impact our company has on the environment. Volvo Trucks has the same mission, so we are happy to partner on this milestone initiative."

Patton Logistics Group ordered two Volvo VNR Electrics, which will be the first battery-electric trucks utilized in the company's fleet. The trucks will complete 10 to 12 roundtrips per day in Virginia, averaging about 160 miles per day as they travel from Patton's newly constructed, 251,000 square foot warehouse facility to the NRV assembly plant. Patton created 80 new jobs there in 2021, with plans to add more jobs to support their integrated supply chain solutions in Virginia in the near future.

The Volvo VNR Electric's 264-kWh lithium-ion batteries have an operating range of up to 150 miles. Regenerative braking can increase range by returning power up to 15% back into the battery, depending on the duty cycle. Each night and during downtime such as lunch breaks, the trucks will be recharged at charging stations at the Volvo Trucks assembly plant. According to Volvo, both the carbon neutral plant and its high-powered electric truck chargers—which can charge a Volvo VNR Electric up to 80% in 70 minutes—are 100% powered by locally produced, renewable electricity.

Watsontown Trucking Company operates a fleet of 425 trucks that perform over-the-road transport, regional haul, and last-mile delivery—making the company a perfect fit for the Volvo VNR Electric model, as these are the types of applications it was designed to support. The company's sustainability goals call for additional battery-electric truck deployments in other areas of its operations.

"Electrification is the future of our industry, and we pride ourselves as being a leader. We are happy to partner with Volvo to deploy our first of what we expect to be many battery-electric trucks company-wide," Patton added.