What's Happening at The Patton Logistics Group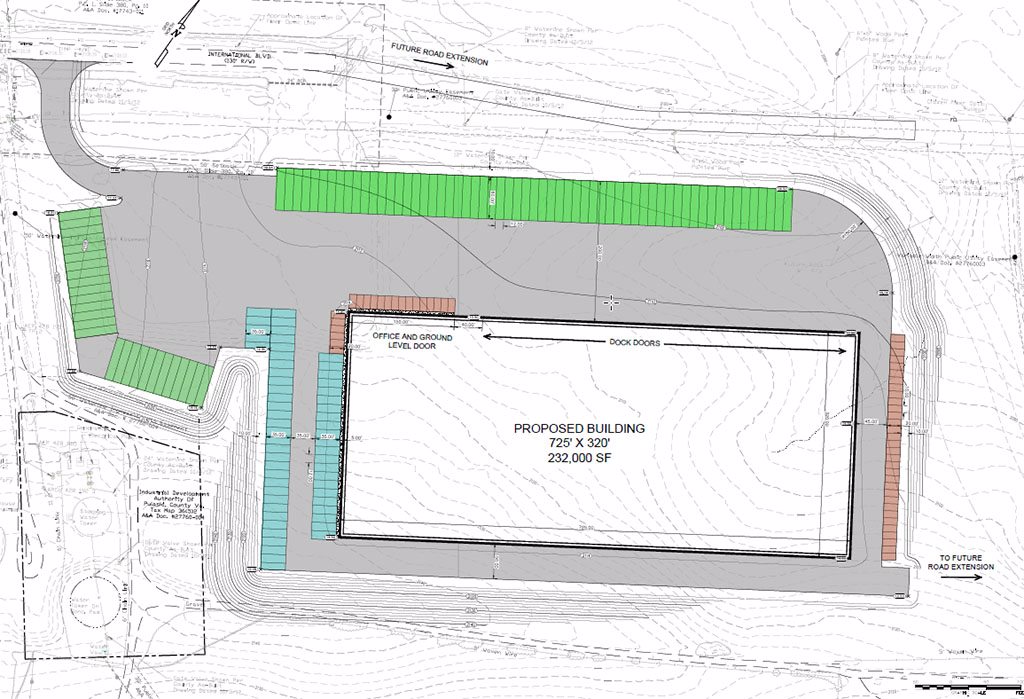 Virginia Logistics Center
In February, 2020, The Patton Logistics Group announced a $15 million investment to establish a 250,000 sq. ft. logistics and warehousing operation in Pulaski County, Virginia. "We couldn't be more excited about our new facility in Pulaski County's New River Valley Commerce Park," said Steve Patton, President, The Patton Logistics Group. "It's a good example of how strategically integrating our strengths can help us serve our clients logistics needs"
In November, 2020 The Patton Logistics Group announced an additional $7 million investment in Pulaski County, Virginia. "We are only 50% complete with phase 1 of our building construction and have already determined that the demand for our services in Southwest Virginia will be greater than initially planned. Therefore, we have decided to expand our project and add an additional 80,000 sq. ft. in phase 2 that will be completed in Q4 of 2021", said Steve Patton.
Located with strategic access to Interstates 81 and 77, the Virginia Logistics Center will enable us to offer daily service to major population centers in Charlotte, North Carolina, Harrisburg, Pennsylvania, Baltimore, Maryland and Richmond, VA. More than 50 new jobs will be created as result of this initiative in Virginia. That's in addition to the 100 Virginia-based drivers we hired in recent years who are domiciled at our Roanoke, VA regional operations center.
"The new Virginia Logistics Center is a big deal because it allows us to grow smartly and strategically, but this certainly isn't the last you'll hear about new facilities in Southwest Virginia," Patton said. "Everyone at this company is always looking ahead, and we can't wait to see what's in store in the future."
Pennsylvania Logistics Center
In August of 2020, The Patton Logistics Group announced a $8,000,000 investment into a new 145,000 sq. ft. Logistics Center in Milton, PA. This strategically located facility is very near the intersection of Interstate 80 and Route 180 in Central Pennsylvania. This facility is a few hours drive to major cities such as Philadelphia, Allentown, Harrisburg, Pittsburgh, PA, Baltimore, MD, Richmond, VA, New York City, Buffalo, Albany, NY, Hartford, CT and Boston, MA. The facility is across the street from the main operations center of asset based motor carrier, Watsontown Trucking Company and their fleet of 425 trucks and 1,250 trailers.
Employee recognition bonus – Pandemic support
During the nationwide business shutdown, no employees associated with The Patton Logistics Group were displaced due to lack of work. During the worst part of the pandemic when many families were struggling the company allocated in excess of $250,000 in bonuses to their employees to assist them with any financial issues they may have had during the pandemic.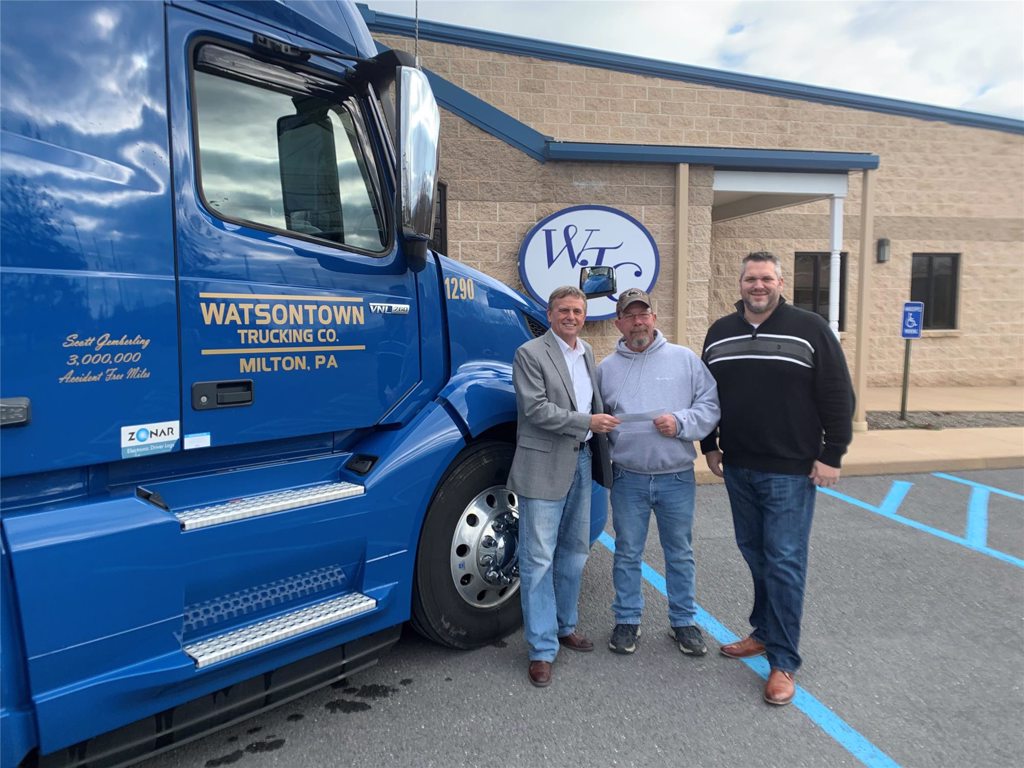 Watsontown Trucking Company fleet and employee compensation upgrade
During the 4th quarter of 2020 Watsontown Trucking Company invested $5,000,000 in new rolling stock that included 25 new Volvo Trucks and 50 Great Dane trailers. Additional fleet upgrades during 2021 have the company investing an additional $7,500,000 in new rolling stock during the year. In October of 2020 the company announced a significant upgrade to their compensation plan. Drivers can now earn in excess of $80,000 per year.